more-info
More storage for your MacBook Air 13"
Give yourself more storage for your movies, music, photos and files. Extra volume let's you expand storage on your Macbook Air the easy way.
Easy to use
No need for an extra software. Simply slide Extra Volume into your MacBook Air SD card slot and it works. Easy to remove using your fingers, no tools required.
Unlimited Storage
Not quite but you can add as much storage as you like as it depends on the micro SD card you use with it.
No Messy Cables
Say goodbye to messy cables. Extra Volume doesn't have cables or other parts sticking out from the slot!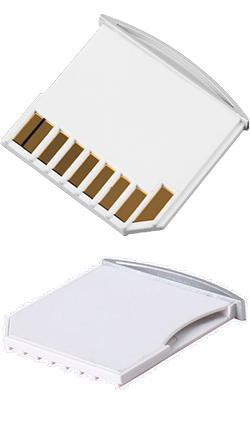 Perfect Wherever You Go
Extra Volume can remain in the slot wherever you go and you won't even notice that it's there.
Beautiful And Discrete
A fused plastic body with a subtle silver edge means that Extra Volumes fits perfectly and almost wont be noticed.
High Performance
Extra Volume works with any micro SD card without capping the performance.